Courier fraud
Alert message sent 09/10/2017 12:01:00
Information sent on behalf of Surrey Police
Courier fraud

This is a repeat problem across Surrey that primarily targets vulnerable people within the community. It consists of a telephone call being made by someone pretending to be from the police or bank, asking the victim for personal details such as card details or for them to withdraw cash, then a courier being sent to collect either cash or card from the victim.
These fraudsters use convincing tactics to appear plausible.
How to protect yourself, or someone you lov...e from courier fraud

◾Don't give personal details, bank cards, or money to someone you don't know.

◾If you're asked to call someone back, hang up and wait 5 minutes before calling back or use a mobile phone

◾Stickers from the Trading Standards fraud sticker pack can be put on telephones, cheque books and computers as a reminder not to give out details. You can pop in to your local police front counter to collect one or request one from Citizens Advice consumer helpline on 03454 04 05 06

◾trueCall provide hardware that can block unwanted telephone calls including nuisance and scam calls.

◾Registering with the Telephone Preference Service can reduce the number of unwanted calls you receive. Registration is completely free. Call them on 0345 070 0707.

◾Registering with the Mail Preference Service can reduce the quantity of unsolicited mail you receive. Registration is free of charge.
https://surrey.police.uk/…/protect-yourself-and-othe…/fraud/

Taxi driver returns £12,000 to pensioner who was duped into withdrawing life savings!

A pensioner has been reunited with his life savings after a taxi driver realised the man had been the victim of a con.

Fraudsters called Barry Stone and pretended to be police investigating bank fraud, telling him to withdraw money from his bank account.

The 78-year-old from Marlow withdrew £12,000 and then sent the cash to London by taxi where, he was told, the notes were to be checked for fingerprints.

But taxi driver Izy Rashid realised the elderly man was being conned so returned the savings to Mr Stone's address.

As reported by the Daily Mail, Mr Stone said: "I didn't sleep afterwards and I couldn't eat at all, it was such a lot of money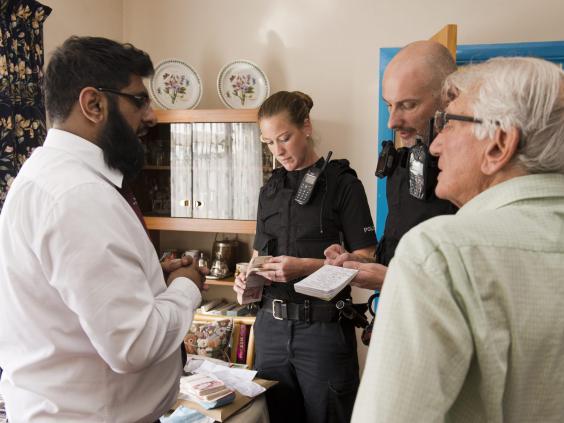 The widowed father-of-one added: "I feel so relieved now, I can have something to eat, no problem. I'm very, very relieved."
Speaking about the scammers Mr Stone said: "You just believe them sometimes, don't you? You think you're helping people out."
After withdrawing the money, Mr Stone was told to put the money in a box and give it to a taxi driver.
He was told to say it was aftershave for his son but Mr Rashid saw through the scam and called the police.
Mr Stone had his money returned to him and described the cabbie as a "wonderful man" and they were now "very, very good friends".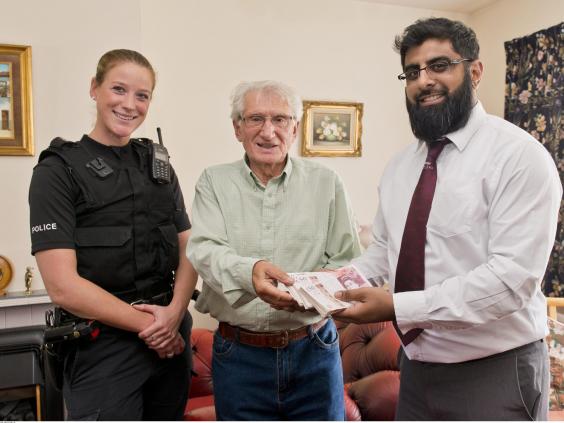 Mr Stone was taken back to the Marlow branch of NatWest by two police officers to deposit the cash back into his account.
The retired cabinet maker has lived alone since the death of his wife Pat 12 years ago.
He explained that he is going on holiday to Thailand soon and would have had to cancel had the money not been returned.

http://www.independent.co.uk/news/uk/taxi-driver-pensioner-bank-fraud-scam-life-savings-a7987001.html
Message sent by
Andy Reid (Surrey Police, InTheKnow.Community Administrator, Mole Valley)
Discuss this alert message
Please see terms below before using this feature
Please be aware that the facility above is a Facebook service, posting your views will make some of your Facebook information visible to everyone (as with any Facebook activity).
The system administrators (VISAV Limited) monitor the content added. Any misuse or objectionable material should be reported to
support@neighbourhoodalert.co.uk
.
The views expressed do not represent the views of the system administrators who are VISAV Limited, the Police, Neighbourhood Watch and other Information Provider using this service.